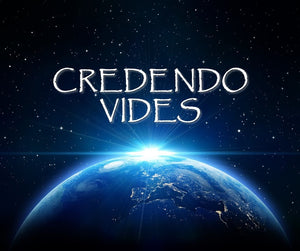 Better Beliefs = Better Results !
Regular price
Sale price
$33,757.00
---
Are you really happy with your current results?

In your business?
And in your private life?
If you discern any room for improvement - what would you like to change?

And why?

Is the gap between your current reality and the results you desire to achieve significant enough for you to  take decisive action in order to close it?
We can help you to close the gap.


This gap tends to be a direct result of your perceptual filters, including your beliefs, your habitual thought-patterns, your emotional state and your mindset.
In order to help you quickly and effectively, we will need to ask you to let go of some things that may be very precious to you:

Your default thought patterns
Your emotional hot buttons

Your beliefs and subconscious paradigms directly impact the reality you experience.
By consciously
upgrading your beliefs, paradigms and mindset
, you can positively change, redefine and redesign your reality.
Reality-design is based on choice.
But many of us never take the time to make those significant decisions that shape our life.

If you sense that your limiting beliefs may be sabotaging your ability to achieve the level of success you desire for your business, your career, your financial situation or your private life, our Credendo Vides Coaching program will help you to quickly turn the situation around.
This game-changing program includes:

6 intensive 90 minute coaching sessions (via phone or Zoom) spread out over an 6 week period.
A complete Birkman Personality Test, with detailed feedback, especially about the potential effects of your personal belief system.
Our exclusive Personal Success Assessment to help you to take your life up to the next level of success, satisfaction, joy and wellbeing quickly and effectively.
2 - 3 weekly communications via e-mail from your expert executive coach.
Through this intensive coaching process, we will help you to
effectively and elegantly close your reality-gap
, enabling you to eliminate your self-sabotage factors, experience a really powerful breakthrough and create truly satisfying, sustainable, significant success.
Dare to decisively design and manifest your perfect reality - starting today!
Once you have bought your Credendo Vides Coaching program through our web-shop, we will contact you to confirm the timing and pre-work for the coaching sessions!