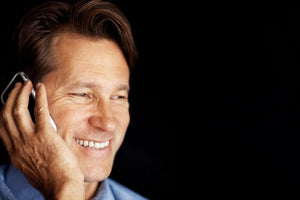 Top Executive Coaching
Regular price
Sale price
CHF. 90,000.00
---
If you are a Top Executive looking for a sparring partner with whom to develop and execute high-impact business strategies, in order to massively improve your top and bottom-line results, we will be happy to work with you.

We help CEOs, Managing Partners, Managing Directors and Company Owners to create rapid, exponential business growth.
Our unorthodox business strategies, our international coaching experts and our game-changing coaching techniques positively differentiate us from our competition.

Our
Top Executive Coaching
package includes 3 intense, 8-hour days of one-on-one coaching, spread out over a 3 to 6 month period, plus 6 hours of coaching by telephone between the on-site meetings, as well as a Birkman test to assess your potential blind spot and possible self-sabotage factors. 
We will be happy to provide our services in Zurich, Switzerland, or on-site at your offices, if preferred.

The package rate covers 8 hours of work-time per day, but does not include long-distance travel time & expenses, which will be invoiced separately after the respective coaching sessions, whereby payment of these extra costs is due within 10 days after our issuing the respective invoice. 
Our executive coaches assist Top Executives world-wide in clarify their strategic objectives, focusing their activities, continuously improving their performance and thus achieving successful results more elegantly.

The highly specialized executive coaches in our network have many years of personal hands-on international business leadership experience, as well as a wealth of expertise in developing and implementing result-oriented, pragmatic solutions with their clients.

Once you have bought your Top Executive Coaching Program through our web-shop, we will contact you to confirm the timing, location and pre-work for the coaching sessions!